At the heart of all we do is understanding what motivates our audience. What needs are waiting to be met?
As marketers, it is our job to track consumer interest and demand. When we think beyond the viral baked feta and pasta recipes, we begin to understand what is pushing certain foods into the spotlight, what's driving category expansion, and shifting the needs of our audience. Around a year ago we predicted single servings, functional foods, and plant-based options to be some of 2021's top food trends. (Let us know if you think we were right!)
Now it's time to look ahead, at what we see as some of the biggest trends heading into 2022.
1. Ultra-urban farming
Advances in technology and a push for more sustainable, local food sources year-round have led to an increase in urban farming. We're not talking about your neighborhood's community garden. Think: Rooftops of restaurants and downtown businesses, utilizing space to grow produce that can be sold for profit or used in-house.
It's buying local, made even more accessible.
2. "Reducetarianism"
It's the diet for those of us who may not be ready to go full vegan but want to significantly reduce consumption of animal products. A slightly-less complicated name would be flexitarianism. Reducetarianism or flexitarianism is all about making sure that when you do eat meat or an animal product, it's the highest quality, ethically-raised and sourced.
The focus is on quality, not quantity. Waitrose's 2022 Food & Drink Report found nearly 70% of those surveyed found the carbon footprint of their food of importance.
3. Bottled cocktails
The trend towards premade, single-serve alcoholic drinks continues, with bottled cocktails coming to the forefront. The last couple years saw a surge in popularity for low/zero-cal seltzers and spritzers; we're looking at the pre-mixed cocktail to follow.
Think: Old-fashioneds, negronis, gin & tonics, manhattans…all mixed to recipe, and ready to enjoy at a moment's notice.

4. Non-alcoholic spirits
Following the bottled cocktail trend is another beverage trend, but on the opposite end of the spectrum: non-alcoholic spirits.
This year has already seen an uptick in both the quantity and quality of these buzzless spirits, with options ranging from alcohol-free wine, to gin, to mocktails and more. And according to Whole Foods 2022 Food Trend report, we can expect this category to expand by 35% by 2023.
With other food trends moving towards a healthier, more balanced way of approaching what we consume, it is great to see more accessible (and enjoyable) options for those choosing to go alcohol-free.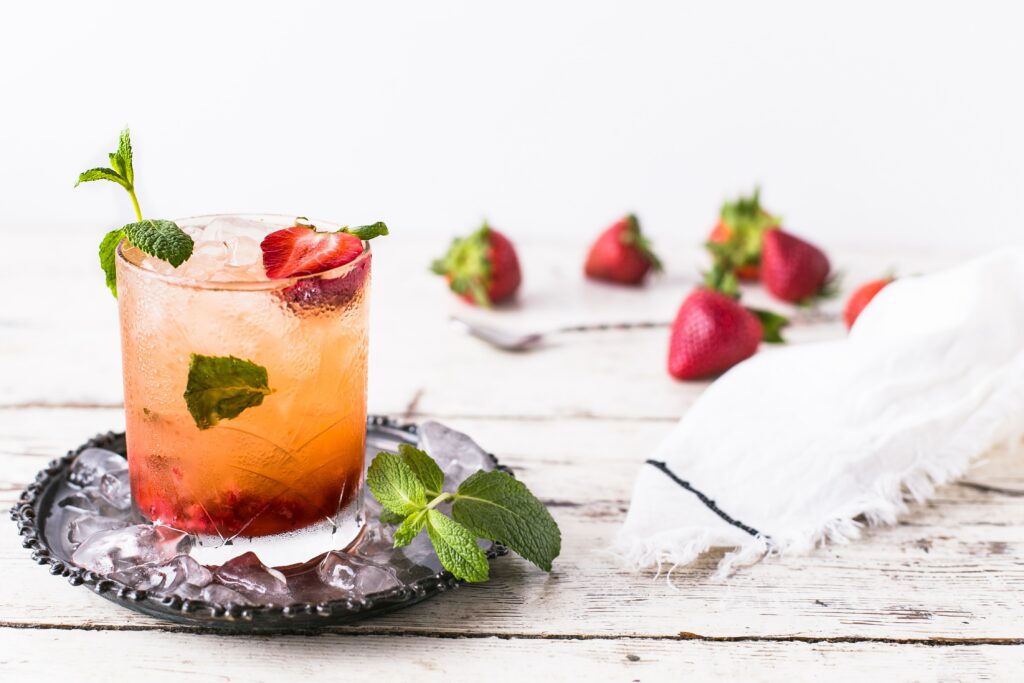 5. Bubbles with a benefit
There is one last beverage-specific trend to be aware of. While fizzy drinks aren't usually associated with health benefits (i.e. sodas full of sugar), the category of "functional fizz" as Whole Foods calls it is gaining ground.
With innovation at the forefront of flavor profiles, and more focus on the connection between gut and mental health, prebiotic & probiotic-laden beverages are taking up more shelf space than ever before.
6. CBD
Once regarded as quite taboo outside of select circles, the inclusion of CBD has taken a mainstream turn in the past couple of years. And as Specialty Food Magazine says it, increasingly so, CBD products are moving away from the health food shops, and into drinks and food products in a retail atmosphere.
With a growing interest in the health benefits of CBD, and a reduced stigma of its use, it is an area worth exploring for food retailers. CBD-infused drinks, in particular, are rapidly increasing in demand.
7. Environmentally friendly food
You're possibly thinking to yourself: When isn't this on a trending list? And you're not wrong…which is a great thing!
Plant-based sections at grocery stores have come a long way. From a couple of shelves to entire aisles, the call for meat alternatives as a response to growing awareness of the climate crisis continues. Not only that, but the demand for transparency of the carbon footprint of food has grown, highlighting manufacturing processes, transportation and packaging as well!
8. Turmeric
Turmeric is no longer the secret ingredient that gives many curries its fragrant flavour. We are seeing it come up more and more as a selling point in foods and beverages. For health-conscious consumers, its medicinal properties like improving heart health and boosting your immune system adds bonus points to its name.
9. Yuzu
Yuzu flavours are on the rise, popping up in places beyond Japanese, Korean and Chinese cuisine. Those that have encountered it in drinks, cakes or sauces will know it signals a nice, citrus flavour, but did you know it was an actual fruit? We can expect to see yuzu increasingly in restaurants as an elevated dining ingredient and on retail shelves as new products.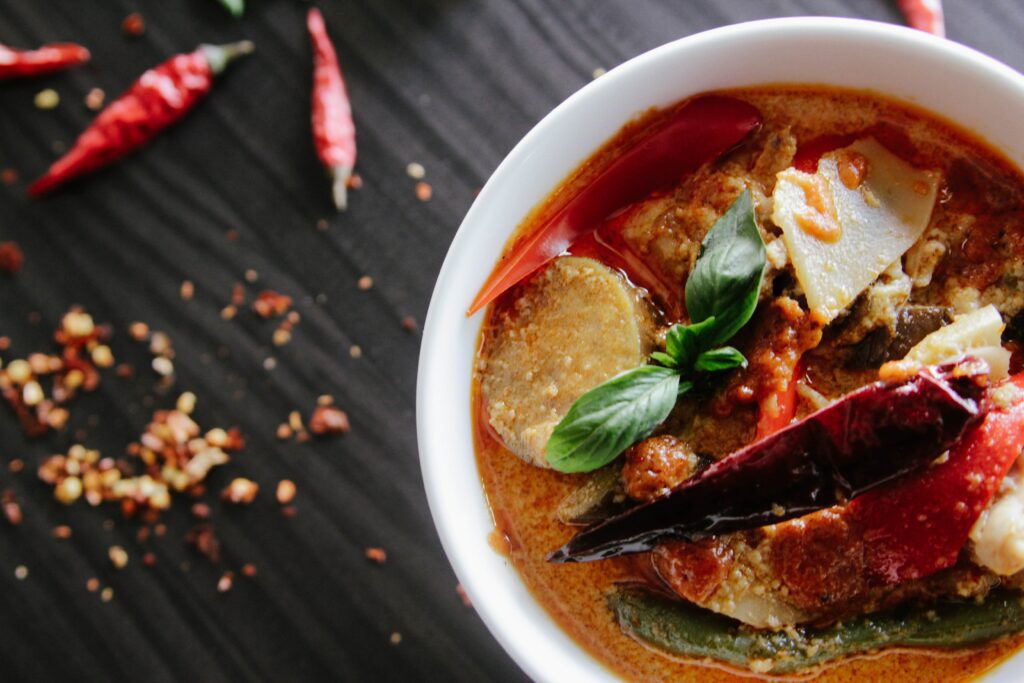 10. Spicy foods
Why is it so entertaining watching spicy food challenges? Whatever the reason may be, sales and demand of spicy foods have been skyrocketing, prompting food and beverage companies to incorporate spicy twists into their product lines. It's almost as if levels of spice tolerance have become an unwritten challenge and a big part of people's identities. Looks like we're continuing to spice it up in 2022!
The beautiful shifts of technology and culture are powerful forces that demand innovation. At times, that means incorporating new research to create more sustainable and healthy products. Other times, it may mean bringing back old trends with a twist, giving us a nostalgic connection to the past.
These dynamic food trends present tremendous opportunities for the food and bev industry to continue on at the cutting edge of innovation, and for us as marketers to help capture the value therein. By understanding the trends that influence consumer behaviour, we can communicate why certain products are exactly what they're looking for.
Interested in how to turn these trends into growth opportunities for you? Chat with us!
---
Sources
Whole Foods Market Reveals Top 10 Food Trends for 2022
Waitrose's Food & Drink Report 2021-22