Packaging
Reimagine decision-making.
30% of purchase decisions in a grocery store are made at the shelf level. Understanding messaging and design nuances are what you need to tip the scale in your brand's favour.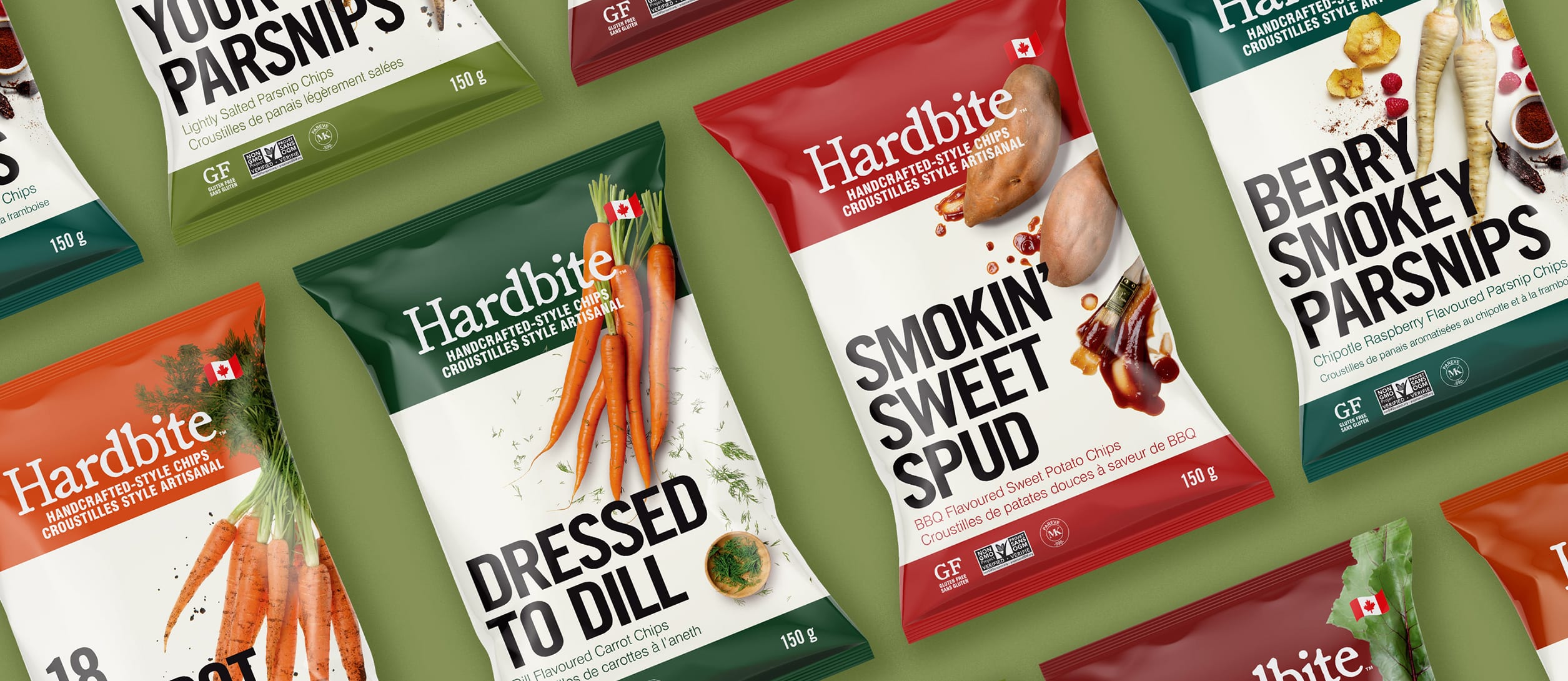 Packaging Strategy
Using our brand and packaging methodology and leveraging consumer testing, we will develop a packaging direction that differentiates, appeals to new audiences and executes well in market. We'll work together on a strategy for how all products coexist and align with the master brand foundation while laying the groundwork for future product innovation.
Consumer Research
It's essential to know who your consumer is, and when and why they are buying your product. Before any design decisions are made, we deep-dive into consumer data and trends and harness it to make informed decisions. 
Naming
Your name can make or break your product on-shelf. We bring the right people together to brainstorm and research names that align with your vision, leveraging what makes your product unique and tapping into consumer feedback to help it stand out from the rest. 
Packaging Concept & Execution
It's imperative for your packaging to stand out. What it's communicating and how it's making consumers feel will determine how it's perceived, and ultimately how it's going to sell. Our creative team moves into action by ideating, brainstorming, designing, writing and developing concepts — all based on our strategic insights and research. 
Production Management
The details make a strong impression. Once we have approval on the creative, our production team packages your files to handoff to any vendor and ensures the job runs smoothly without a hitch. 
Want to see
more of our work?