Canada's Food Marketing Experts
Putting your food on the table.
Crew is a strategic, creative partner for food, beverage & agriculture brands. From branding to packaging, advertising to retail turn strategies, we partner with CPG brands to deliver results-based marketing solutions.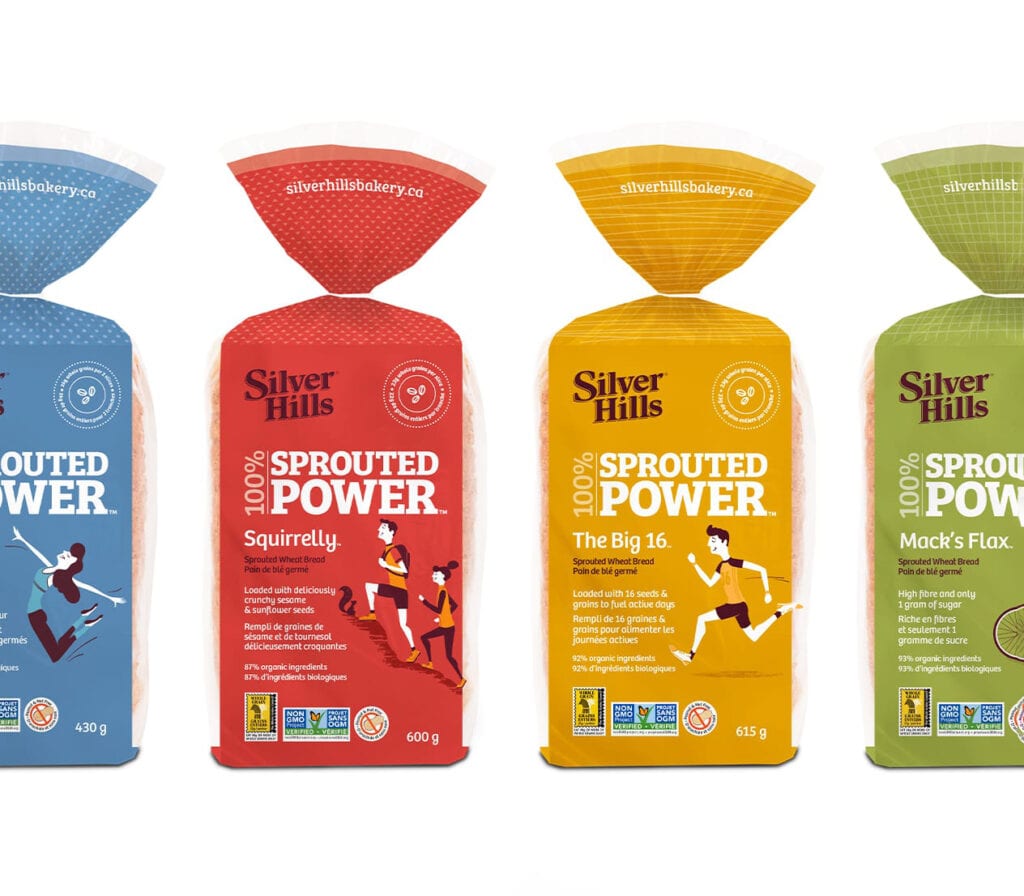 Brad & Stan wanted to help people lead healthier lives
Silver Hills sees 225% sales growth since 2011.
When Brad and Stan started baking sprouted bread they weren't planning on launching an international brand. 25 years later Silver Hills Bakery has North America wide distribution.
Stan first called Crew to help build a marketing plan that would drive consumer awareness and increase sales per point of distribution (SPPD) while also building a solid foundation of marketing activity to support future growth. With a revised strategy to meet new objectives, we've just finished repackaging their entire line-up of sprouted breads and introduced exciting new SKUs.
Ray set his sights on the smoothie sector
Snowcrest stocks 550 stores with all SKUs.
Ray at Snowcrest was looking for a new type of frozen fruit and vegetable product when he hit upon the idea for a line of pre-mixed, pre-cut smoothie packs.
Crew stepped up with several designs and a name that quickly dramatized the ease and speed of the product. Open. Pour. Blend. Boom! A perfect smoothie in under a minute. After designing the packaging, creating sell sheets and an engaging online video campaign, Ray found his products in-store in no time.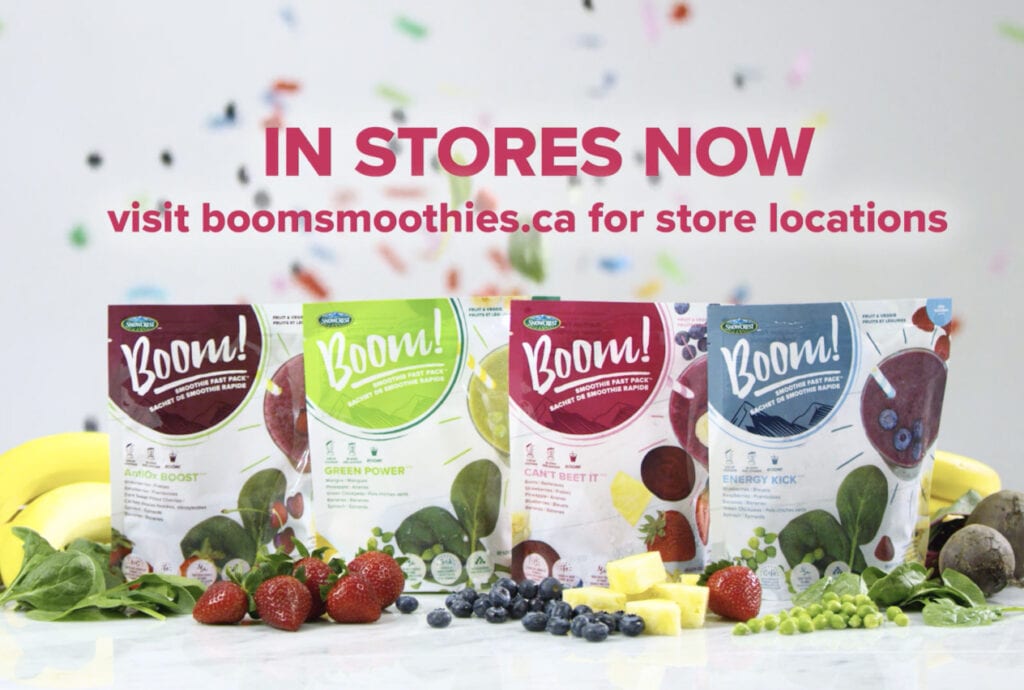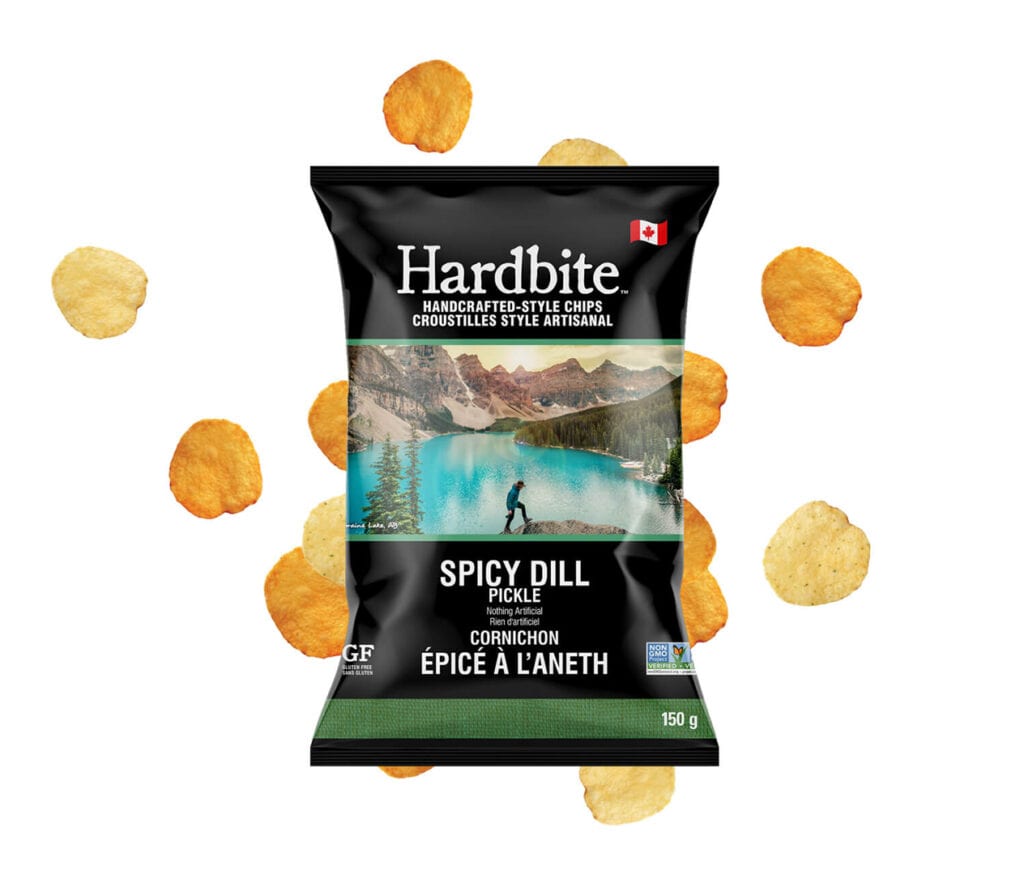 Pete takes on Goliath
Hardbite sees 904% sales growth since 2011.
Potato farmer Pete Schouten believed a farmer could make better potato chips than the East Coast corporate giants dominating the market. Hardbite Chips have since become a West Coast success story.
Crew partnered with Hardbite on a bold, new marketing and brand strategy. The anchor was a redesign of the original packaging to celebrate active West Coast outdoor lifestyles. Radio, digital, social media, transit advertising, compelling point-of-sale and engaging event marketing all reinforced the ALL Potato No couch attitude that aligned Hardbite with other independent spirits.